PowerOfFailing
 
"

Simba, the good news is that we found your daughter, the bad news is that we dropped a warthog on her, is there a problem with that?
―Timon

"
---
Hi! I am 21 years old and I come from the Czech Republic. When I was young-ish, I saw the Lion King, but at that time, I didn't find anything special about it. Later however, while watching some videos, I came across this movie again and I was quite familiar with it. So I watched it again and I was amazed. Honestly, I almost ended up in tears after the ending. It was just brilliant. I couldn't wait to see the sequel. And, after seeing those two movies, I ended up here. Right on this site. And here I am!
---
If you have any problems or questions, feel free to ask me! I'll be absolutely happy to help you.
A few things you might ask me.
What character from The Lion King would you want to be?
Mufasa, because I am too lazy to be there during the whole movie..
How do you feel about Kopa in The Lion King 2?
I think that he should've been included there instead of Kiara. However, I like Kiara nonetheless.
Which scene from The Lion King did you like the most?
"Remember, who you are. You are my son and the one true king."
Which song/score from the Lion King series did you like the most?
Song - "Circle of Life". Score - "This Land".
What do you think about The Lion king 1/2 (3)?
I like it, I don't know why people are so disappointed with it. Yes, it's obviously not as good as the original movie, but it has its own atmosphere.

---
How would you describe yourself?
Lazy, easy-to-upset, helpful, kind, emotional
What other movies besides TLK do you like?
Zootopia, How to train your dragon (both movies), Inside out, Brother Bear, Interstellar, Ready Player One, ...
Are you a lazy person?
I am too lazy to answer that question.
What is your favourite color?
Blue.
What is your favourite food?
Grubs! ..ok, seriously now, Pizza.
Are you really from the Czech Republic? Does it even exist?
Believe it or not, I am really Czech.
Hello, I am a troll/sock and I'd like to destroy everything on this site.
It takes me a only a few clicks to ban you and undo everything you've done. Go on :)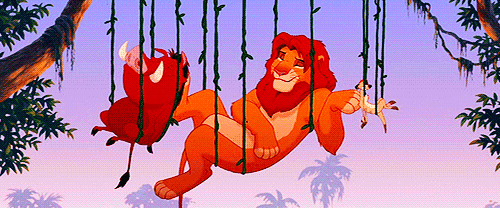 Community content is available under
CC-BY-SA
unless otherwise noted.